How to make money as a front-end developer in Fiverr
How to make money as a front-end developer in Fiverr:
If you are a front-end web developer and you are looking for Freelancing gigs, Fiverr is a great place to start. You need to list down 'what you can do' on this website and buyers will contact you if they like your listing. These services are called gigs.
There are gigs for almost any type of works. For developers, there are different categories you can choose from. In this post, I am listing down these categories for front-end web developers. You can always search for the categories on Fiverr before starting your own.
Go through the list and drop one comment below if you have any questions.
Front-end web developer jobs in Fiverr:
Following are the most popular front-end job categories you can start with:
1. Wordpress:
This is one of the most popular options in Fiverr. The majority of blogs are on Wordpress and most of the owners are non-technical. They come to Fiverr if they want any customization to their websites or if they have any bugs. You can:
a) Create a full website:
Create one full website in wordpress. You can add different categories for blogs, eCommerce websites, payment integration etc. You don't have to do all of these in 5$. You can change your rate based on different categories.
b) Installation and setup:
Install and setup a wordpress site. Simple and easy.
c) Landing page:
Create a landing page for a WordPress site. You can mention the page builder, e.g. you have experience with elementor, you can create your gig title as "I will create a WordPress landing page using elementor".
d) Performance and SEO:
Speed is one of the most important SEO factors these days. Slow websites are hard to rank. You can improve the load time, page speed, optimize the images etc.
e) Backup and migration to a new server:
Backing up a WordPress website and migrating a WordPress website to a new server is another popular search term.
f) Customization:
You can do customization to an existing site. If you can move deeper, you can even build your own custom theme. Or, create your themes and sell them with different customization.
g) Consultation:
Do consultation or help someone. Do small help like connecting a site to a domain or changing the domain host etc.
h) Bug fixes:
Bugs will always be there. You can create gigs for fixing bugs or fixing other issues caused by plugings, updating WordPress to the latest version etc.
2. CMS and Website builders:
If you are familiar with any website builder or CMS like Wix, squarespace, bubble io etc., you can create multiple gigs on this category.
You can offer services similar to wordpress that I mentioned above. i.e. you can:
Create a full website using any website builder.
Create a landing page
Customize an existing website or create a full website from the design.
Install/setup other themes/plugings
Fix bugs
Migrate the website or take a backup
Improve the performance and security of the site
Help/consultation
Not only these, you can also specify what type of websites you can create e.g. you can mention that you can create travel website or eCommerce website etc.
3. Coding lessons:
This is another popular service you can offer on Fiverr. Teach someone how to code. You can teach from basic coding to advanced frameworks and tools.
For example, you can teach people how to code in basic programming languages like C, C++, python, Java etc. or frameworks like Reactjs, Angular, Vuejs etc. or mobile development in Android, iOS or game development etc.
Start on anything you are comfortable with.
4. Custom website creation:
If you know any framework to create website, you can take orders to create custom websites.
It can be a :
Blog.
Website for a business, e.g. website for a restaurant, wedding etc.
Portfolio website
Online communities like a discussion portal.
SAAS products.
Job-boards etc.
Following are the available categories you can choose from: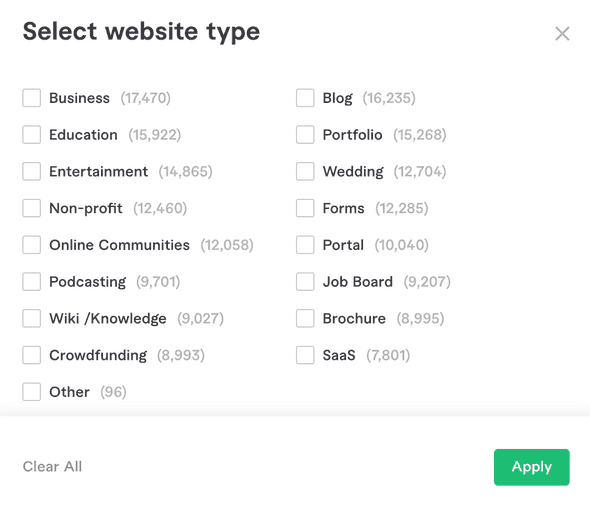 You can provide different functionalities and categorize them in different tier. For example, for basic you can create one page website and for standard you can create multi-page website.
Chatbot:
Chatbots are in trends. Chatbots can be used in messengers, websites etc. You can create Chatbots for websites, Facebook messengers, discord bots, telegram bots, whatsapp, instagram etc.
Other programming gigs:
There are other programming gigs that you can offer like:
Fixing bugs for a website
Creating a landing page and linking the domain for a website.
Scripting
Web scraping
Develop a browser extension
Provide help and consultation
Build a Email template
Integration of tools to an existing websites e.g. shopify integration.
I would suggest you to go for what you are comfortable with. Provide good service and gain some good reviews. On side, you can learn new technologies and add more gigs gradually.
---