How to create Fiverr gig thumbnails in Canva
Easiest way to create Fiverr gig thumbnails and sites to get free images:
The thumbnail of a Fiverr gig plays an important role in bringing visitors to your gig page. Your gig will appear with hundreds of other gigs on search results. Why would someone click on your gig if your thumbnail doesn't look professional?
If you are a designer, then it is good for you. You can create one thumbnail easily on any professional editing software. But, what if you don't know anything about design? Of course, you don't want to hire someone in the early days of your freelancing, and you don't have to.
There are free websites where you can create professional-looking images for your Fiverr gigs easily. You don't have to be a designer. These websites provide different templates and drag-drop user-interface to make the whole process easier than you think.
In this post, I will list down a couple of such websites and I will show you how to do that in one of these
What is the size for Fiverr gig images
Fiverr has few design guidelines that you need to keep in mind while creating the thumbnails.
Each gig image or thumbnail should be at least 550 pixels in width and 370 pixel in height. You can make images more than this size, but this is the minimum size.
JPG, PNG and JPEG are recommended image formats.
Each image can have at max 5MB of size
You can upload up to 3 images per gig.
That's all.
Tips to create high-quality gig images
Before you start creating your gig image, I would suggest you go to Fiverr and search for what type of images top sellers are using in your category. You will get a fair idea of what type of gig image looks better.
Always try to look for other competitors, what images they are using, how they are writing the gig description, etc. It is not only for Fiverr, but anything that you start.
Other than that:
Use High-quality images:
Try to use high-quality images for your gigs. Nobody will click on a gig if its image is low quality or unreadable.
Avoid clickbait text/image:
Don't use clickbait titles or images. It will increase your chance to get a permanent block. If you want to build a good profile in Fiverr, don't use clickbait text or images.
Don't use Copyrighted images:
We can't use any image that we find on Google. Most images are copyrighted and we need to buy these images for use on any website.
Some of these require attribution. But some websites provide free-to-use images without any attribution. I am listing down a couple of websites below. If you want to use images for your gigs, you can download from these websites.
Don't use badges in your gig image:
Fiverr doesn't allow you to show Fiverr badge in your gig image. It is against Fiverr's TOC.
That's all. Now let me show you a couple of websites where you will find high-quality images to download for your gig:
5 Websites to download free images for Fiverr gig:
There are many royalty-free image sites from where you can download and use images without any attribution. The following 5 sites are my personal favorite:

Pixabay provides more than 2 million of free images, vector graphics, illustrations, videos, and music. You can download and use these images without any attributions.
Without signing up on the website, you can download images. But for full resolution images, you need to sign up. If you have a google account, you can signup using it in a minute.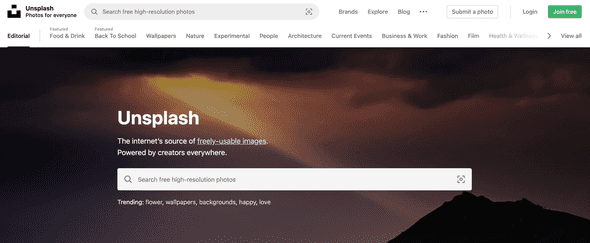 Unsplash is another great website that provides a large set of free-to-use images.
Category distribution of Unsplash is better than Pixabay.

stocksnap.io provides CC0 images to download without any copyright restrictions.

Pexels is another good website to find free stock images. You will find videos and images on this site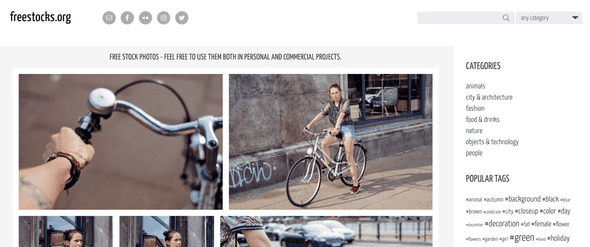 In the last point, I am placing freestocks.org. This website provides free to use CC0 images, that can be downloaded for both personal and commercial use.
I think you will find the right image on any of these websites. Once you find the perfect image for your Fiverr thumbnail, move to the next step to edit it and add some text.
How to make your Fiverr gig thumbnail image online:
There are a couple of websites those helps to create gig thumbnail online. I will not show you each of these, but I will show you how to do that in Canva.
Canva is an online image editing platform. They provide a lot of predefined templates and make it easy for you to make your own design.
You can create thumbnails for your Fiverr gig, and you can also create images for other social media networks if you want to promote your gig.
The best thing about Canva is that you don't have to be a professional graphics designer to start using it. It provides a drag and drop interface and makes it easy for anyone to create stunning images.
Step 1: Create your account:
Go to canva.com and click on the signup button to create a new account. It will show you one popup window. You can create one account using your existing Google, Facebook account or you can sign up using your email.
Once the signup is done, log in to your account.
Step 2: Create a new template:
Canva provides predefined templates for many websites like Facebook, Instagram, Twitter etc. For Fiverr, we need to create one custom template.
Click on Create a Design and click on Custom Size to create a new custom sized template.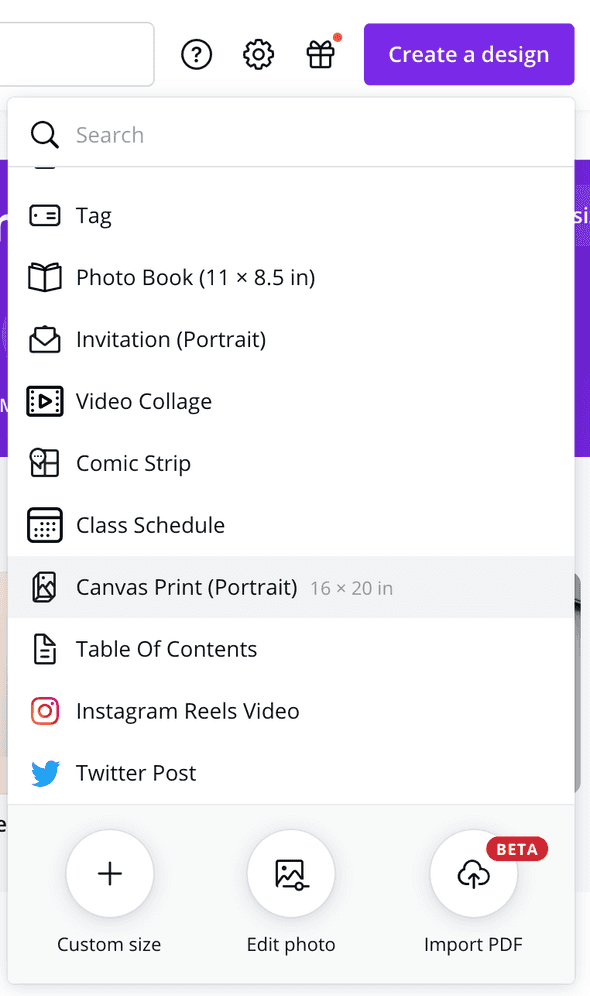 It will show you one box to enter the height and width. Enter it and Click on Create new design to create the design.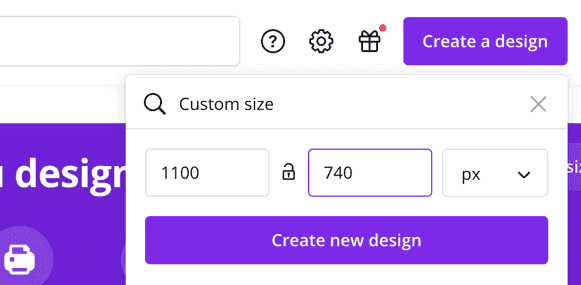 Make the layout design:
Once you click on Create a design, it will open one window as like below: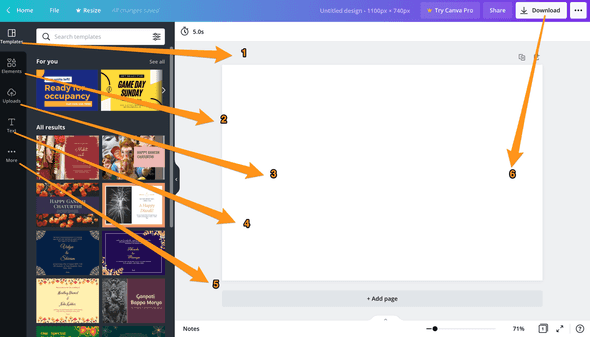 The left bar provides different elements for designing. You can drag any item from left and place it in the white rectangle.
This white rectangle is called a page. It has the width and height as you have defined before. You can also add more pages by clicking on the Add page button.
Templates tab provides different predefined templates. Each the template includes all design elements including image, text, etc. You can click on a template and it will be shown on the white page.
Elements tab is for different elements like images, line, shapes etc.
You can upload your own photo. Just drag and drop a photo on the white page to upload. The uploads tab shows all previously uploaded photos.
Text tab includes different sample texts with different fonts.
More tab shows other options Canva provides like integration of other apps. For example, if you link your Dropbox or Google drive, you can directly import images from your cloud folders.
Download button is for downloading the image you have created. Clicking on this button will show you different options like download and share.
You can play with Canva and once you are comfortable, it takes only a couple of minutes to create one gig image.
Conclusion:
There are other websites as well similar to Canva. But, I have picked Canva because this is the most popular one and it is also easy to start for anyone.
---