5 websites for royalty-free stock images for your blog
5 websites for royalty-free stock images for your blog
Writing blog posts without any images looks boring. Adding images to your posts will make them more attractive. Also, people might pin these images and it will increase the traffic to your blog.
But the main problem with images is that most images are copyright protected. We can't just google something and copy one image that we see.
Another way is to use your own photos. This is the best option. If you have a good camera or even a smartphone, you might consider clicking your photos.
But it is not an easy task what it looks like. Even after capturing a photo, you need a little bit of editing before you use it in your blog. For some blogs, like food blogs or travel blogs, it is always a good idea to use your photos. But for other blogs, like this one, it is hard to get photos for each of the topics that we are writing.
But, thankfully, there are websites where people share their photos that can be used without even adding an attribute.
In this post, I am listing down 5 websites where you can download royalty-free stock images for your blog.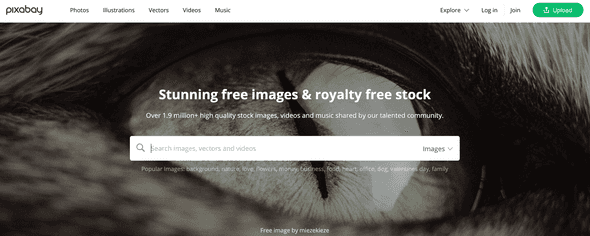 Pixabay has more than 1.9 million images, videos, and music free to download. Most images you will find on this website are high quality and the best part is that you don't have to credit anyone using it.
Pixabay is used by many popular websites and software. Most wallpaper software uses pixabay images.
The search is also good in Pixabay. Almost all keywords that I use to find images work great. For the full resolution images, you need to create one account. It is free and I recommend you to do that because, without an account, it verifies for 'bot' each time you download an image.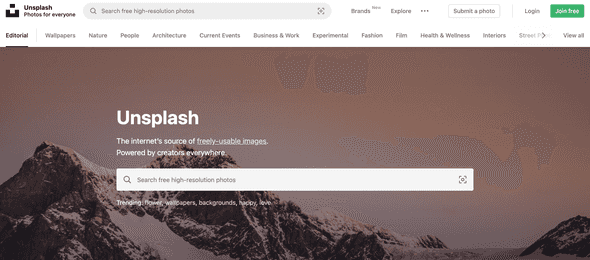 Unsplash is another website on free stock images. There are thousands of high-quality user-submitted images. Its way of categorizing the photos makes the website more user-friendly.
The search bar makes it easy to find photos on a specific topic. One more thing I love about this website is its pagination. i.e. if you scroll down, it loads the next batch of images. It keeps loading the images, no need to click for the next button. You can download the images in different resolutions including the original one.
The search could be improved. Sometimes it takes a lot of time to find an image.

Stocksnap is another website to get free images. Similar to Unsplash, it gives you infinite scrolling- scrolls through the images without clicking next or any page number. All of these images are CC0 licensed. CC0 is a creative common license that doesn't require any attribution
You don't get an option to download different-sized images on this website. But, without creating an account, you can download photos with just one click.
It provides a trending tab, where you can find all trending images. It keeps the data of how many numbers one image is downloaded by the users and based on that, it shows these trending images.
It also shows the categories for the images. You can click on these categories to get similar images. Also, you can search images using the search bar.

Canva is not only a free image tool, but it is also a graphics designing tool. It provides an easy-to-use interface for photo editing with a ton of different already designed graphics.
You can either buy their pro plan or go with the free version. The free version requires you to create one account. Many popular websites uses canva for editing their blog images. It is easy and anyone can design professional-looking graphics in a minute.
You can also import images from other sites. For example, you can download an image from pixabay and import it to canva and design it with other graphics.
Canva provides images, fonts, illustrations, etc. Its premade designs are designed by professional designers, so you can simply make your own by editing the texts and images.

I stumbled upon this website in 2017. Thanks to producthunt. This website is different than the other above websites. This is a website of illustrations. You will find a lot of cool illustrations to use in your blog.
You can download these illustrations in png or SVG format. Vector, SVG formats are easier to scale and these are better to create graphics of any size.
This site also provides you a color selector which can be used to change the colors of the illustrations before you download them.
I hope that you find this post useful. There are many new free-image websites launching and it will be an endless list if I try to put all here. But, if you have any other website that you want to recommend, please drop one comment below :)
---